Backyard Bison - 685 Crowthers Rd - Coopersburg, PA 18036 - (610) 346-6640
Our First herd bull, "Thunder," was Buffalo Pass Ranch's entry for the 2001 National Gold Trophy Show & Sale in Denver. Thunder is the top bull from from Big Chief's 1999 calf crop. Big Chief, the 1997 GTSS National Grand Champion Bull, was sired by a Doc Ken bull. My other herd bulls since then have all been from Doc Ken.
Our original breeding females were born in 1999 and came from Doc Ken & Scott Throlson, Bar S, and the Klines (who had all Doc Ken & Bobby Collins bloodlines).
We also maintain a growing herd of bulls to supply meat for our farm store.
Visit our facebook page for more recent pictures or our YouTube channel for videos
---
These pictures are our fist crop of calves (a long time ago).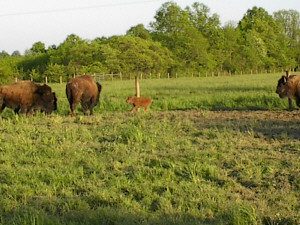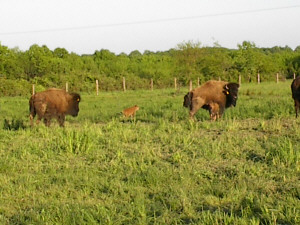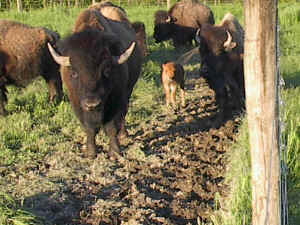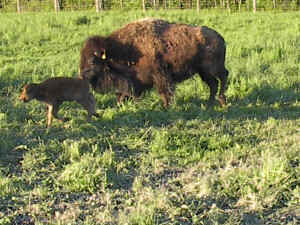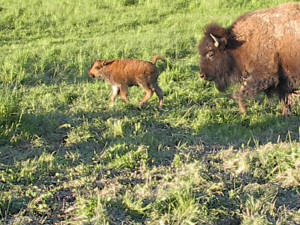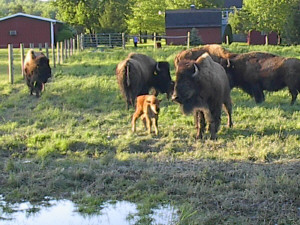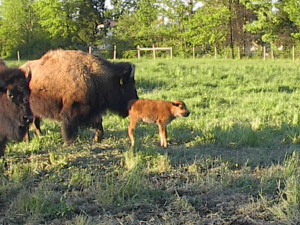 (return to www.BackyardBison.com homepage)
© 2001 - 2020 Backyard Bison all rights reserved