Backyard Bison - 685 Crowthers Rd - Coopersburg, PA 18036 - (610) 346-6640
Our First herd bull, "Thunder," was Buffalo Pass Ranch's entry for the 2001 National Gold Trophy Show & Sale in Denver. Thunder is the top bull from from Big Chief's 1999 calf crop. Big Chief, the 1997 GTSS National Grand Champion Bull, was sired by a Doc Ken bull. My other herd bulls since then have all been from Doc Ken.
Our cows came from Doc Ken & Scott Throlson, Bar S, and the Klines (who had all Doc Ken & Bobby Collins bloodlines).
We also maintain a growing herd of bulls to supply meat for our farm store.
Visit our facebook page for more recent pictures.
---
These pictures are from last year. Our herd bull "Thunder" was three years old and our heifers had just had their first calves.
Our first calf of 2003 was born on Saturday May 3.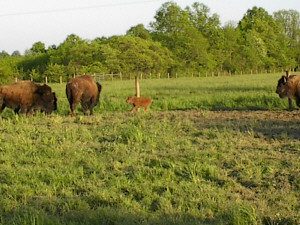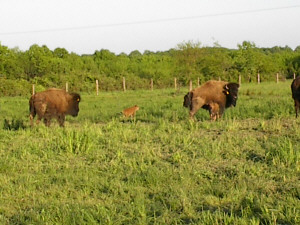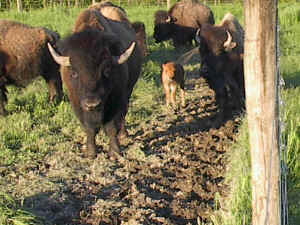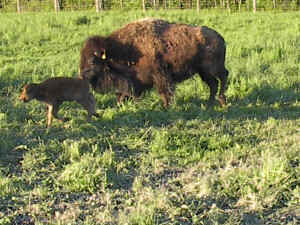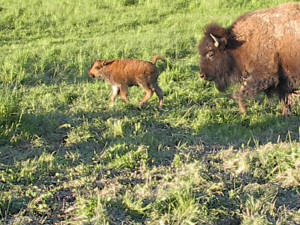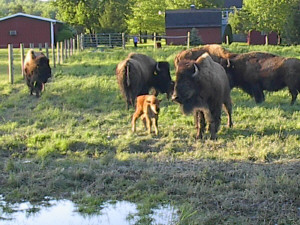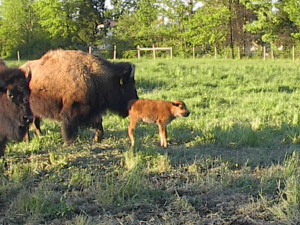 (return to www.BackyardBison.com homepage)
© 2001 - 2001 Backyard Bison all rights reserved